Day 1 :
Keynote Forum
Beijing Chaoyang Hospital, China

Biography:
Xiu-Wu Han has completed his PhD from Capital Medical University,Beijing,China He is the director of Department of Urology, Beijing Chaoyang Hospital, Capital Medical University(western campus), a vice professor Capital Medical University Beijing, P.R. China. He has published more than 40 papers in reputed journals and has been serving as an editorial board member of repute.He is coauthor of the book "The Surgery for Kidney Transplantation"(published in Australia)
Abstract:
Objectives:This study was to investigate the feasibility of laparoscopic orthotopic kidney transplantation and laparoscopic pancreas transplantation with a pig model.
Methods:For laparoscopic orthotopic kidney transplantation, the study involved bilateral laparoscopic nephrectomy in pigs. One of 2 kidneys harvested from the first or second nephrectomy was chosen as the donor kidney to be transplanted to the left or right side in the second nephrectomy position.Ten laparoscopic orthotopic kidney transplantations were performed.Three cases laparoscopic pancreas transplantation were finished with pancreatic vein and artery anastomosed end-to-end to the native renal vein and artery respectively,and duodenum anastomosed end-to-side to the duodenum or jejunum. For laparoscopic orthotopic kidney transplantation and laparoscopic pancreas transplantation,the vessels anastomosis techniques were same.
Results: the mean venous anastomotic time was 55 minutes (45–108 minutes). The mean arterial anastomotic time was 21 minutes (15–45 minutes). Four pigs received life supporting auto-renal allografts. Their serum creatinine levels were 163, 210,285, and 440 μmol/L, respectively, at postoperative day 7. Histopathologic examination of the autografts demonstrated normal renal architecture in 2 survival, and acute tubular necrosis in the remaining 8. An immediate viable
blood supply was seen in the 3 pancreatic grafts during the operation by the appearance of a bright red color.All the 3 pancreatic grafts had autopsy-proven reliable artery and vein anastomoses.
Conclusions: Our study reinforces the feasibility of laparoscopic orthotopic kidney transplantation and laparoscopic pancreas transplantation in pigs. This study comprised only initial practices; further practice is needed to refine the surgical procedures before clinical use.
Keynote Forum
Dubai Hospital, UAE

Biography:
Dhanya Mohan currently works as Specialist Senior Registrar (Nephrology) at Dubai Hospital, Dubai Health Authority, United Arab Emirates. She completed her medical graduation from Christian Medical College, Vellore, India. She won many laurels and prizes during her program and graduated as the 'Best Outgoing Student'. She was also felicitated as Gold Medallist of her Medical University for her performance. She completed her post- graduation in Internal Medicine from the same institute and won the B. Braun award instituted for outstanding performance. She went on to complete her MRCP (UK) and Specialty Certificate in Nephrology, with her performance gaining her a special mention in the MRCP Annual Review 2010. She has been an invited speaker at nephrology conferences worldwide. Her areas of interest include chronic glomerulonephritis, peritoneal dialysis, kidney transplantation and medical education. With a keen interest in clinical research, she has published in a number peer reviewed international journals. In addition, she is a tutor at the Dubai Medical College for Girls. She enjoys teaching medical students immensely, and currently steers the training program for post-graduate residents posted in her unit
Abstract:
The coagulation system is altered profoundly during renal failure. The underlying factors for these coagulation disorders suggest the changed interaction of different components of the coagulation system such as the coagulation cascade, the platelets, and the vessel wall in the metabolic milieu of renal failure. Coagulation disorders with either episodes of bleeding, or thrombosis, or both, represent an important cause for morbidity and mortality of such patients. A 68-year-old Arab lady had a history of long standing Type 2 Diabetes Mellitus. She had sustained subarachnoid haemorrhage in 1996 with no residual neurologic deficits. Ed stage renal disease was diagnosed in January 2009, and hemodialysis was started initially via an HD catheter, and later through right radio-cephalic Av fistula. Enoxaparin was used for anticoagulation during HD sessions. In October 2010, she was admitted with seizures and right basal ganglia hemorrhage. LMW heparin was withheld during HD. During the same admission, she developed difficult cannulation of her AV fistula, and vascular surgical evaluation showed occlusion of right cephalic vein. Left brachio-basilic AV fistula was created in the January of 2011. HD was continued with no major events. In December 2016, she required hospitalization for hematoma that developed at the time of AV fistula cannulation. AV fistula was rested for 6 weeks. In the meantime, dialysis was continued (without heparin) through a right femoral HD catheter initially, and later through a tunneled right internal jugular catheter. Three weeks later, she presented with swelling of her right leg, and the diagnosis of right lower limb deep venous thrombosis was confirmed by Doppler study. Though gradually resolving, the hematoma at the left AV fistula site was still at that point of time. In addition, the patient was noted to have thrombocytopenia on many occasions since her dialysis initiation. HIT was ruled out, as heparin was discontinued earlier. Warfarin could not be prescribed for her DVT due to recent hematoma. LMW heparin was not an option due to thrombocytopenia. In consultation with the hematologists, she was treated for the DVT, with Inj. Fondaprinux for a period of 3 months.
This patient's complicated profile highlights the complex disturbance of the coagulation system which occurs in patients with chronic kidney disease, and which makes them prone to severe bleeding episodes or thromboembolic events. It is poorly understood why some patients with CKD, such as this lady, experience bleeding disorders and thrombotic events during a short period of time. Future research is needed to better understand under which conditions, patients with renal failure develop bleeding disorders, or are prone to thrombotic complications.
Session Introduction
Mater Dei Hospital, Malta

Biography:
Maria Angela Grima graduated in Medicine and Surgery at the University of Malta in 2015 and is a foundation doctor at Mater Dei Hospital. She has participated in various studies and audits, most of which have been published or presented at the Malta Medical School Conference, Foundation Program Audit Day in Malta and UK, the 12th and 13th Maltese Infection Control Conference, European League Against Rheumatism congress and the Joining Forces in Cancer Care conference. She is also participating in the development of a clinical guideline at Mater Dei Hospital. She aims to further her studies in the medical field.
Abstract:
A major factor contributing to morbidity and mortality in peritoneal dialysis (PD) patients is infection. We describe an overview of PD peritonitis and catheter-related infections (CRI) in Malta over a period of four years. ISPD Guidelines(1) were used to define peritonitis, CRI and rates. Microbiological data was analysed. The prevalence of patients undergoing PD during 2013-2016 was 91, 80, 126, 117 respectively, patient-years at risk were 85.80, 85.25, 89.71, 83.7 respectively.
PD peritonitis rates were 0.57, 0.54, 0.43 and 0.39 episodes/patient in 2013, 2014, 2015 and 2016 respectively. There was a reduction of coagulase-negative Staphylococcus (CNS) peritonitis from 0.26 in 2013 to 0.11 episodes/patient in 2016 (Fig.1). Methicillin-resistant S. aureus (MRSA) peritonitis decreased from 0.01 episodes/patient in 2013 to nil in 2016. Amongst the G-negative peritonitis, Escherichia coli and Pseudomonas predominated in 2013. In 2016, Enterobacter and Klebsiella were predominant at 0.01 episodes/patient with no Pseudomonas peritonitis. Fungal peritonitis rate was 0.01, 0.02, 0.02, nil episodes/year respectively.
CRI rates were 0.35, 0.91, 0.37 and 0.38 episodes/patient respectively. There was a higher incidence of recurrent infections in 2014 but none in 2016. G-negative organisms accounted for 54% of all CRI predominantly Pseudomonas aeruginosa at 0.06, 0.09, 0.09 and 0.14 episodes/patient/year, respectively (Fig 2). G-positive CRI were mostly due to Staphylococcus aureus, whereas MRSA rates were 0.02, 0.15, 0.04 and 0.03 episodes/patient year respectively.
Our study showed a marked improvement in PD peritonitis rate. This was due to an active inter-disciplinary approach between the Nephrology and Infection Control Departments.
Fig 1.
Fig 2.

References
Li Philip Kam-Tao, et al. ISPD Peritonitis Recommendations: 2016 Update on Prevention and Treatment. Perit Dial Int September-October 2016 vol. 36 no. 5, 481-508
Georgian Technical University, Georgia

Biography:
Besarion Partsvania has completed his PhD at the age of 41 years from Tbilisi State University (Georgia). He is the head of Biocybernetic department of Georgian Technical University. He has published more than 85 papers in reputed journals.
Abstract:
Modern methods for prostate cancer diagnosis are: Measurement of the Prostate-specific antigen (PSA). The major drawback of PSA is its relative lack of specificity. Increase of PSA may also be caused by benign prostatic hyperplasia, inflammatory process, trauma etc. Digital rectal examination (DRE). The drawback of this method is that it requires extremely high skills from the physician and depends on subjective perception. Trans-rectal ultrasound (TRUS). it is impossible to reliably differentiate these lesions from prostate cancer based on ultrasonographic characteristics alone. The biopsy biopsy complications include: painful infection, bloody semen, inability to urinate, bleeding rectum. Besodes biopsy correlates with the risk of disease extension and cancer progression. The existing methods of prostate cancer imaging are: Magnetic resonance imaging (MRI), Computer tomography (CT) ,Positron emission tomography (PET).
Imaging methods are highly complicated and could not be used widely in clinics. In addition these methods are partially invasive. This circumstance resulted in searching of a more simple, non-invasive and inexpensive method for the detection of prostate cancer. On the other hand infrared radiation penetrates biological tissue. In the present work we show that near-infrared radiation can be used for visualization and diagnosis of cancer outgrow in the prostate in vitro .
Experiments were carried out on the prostates derived from radical prostatectomy. After this operation a prostate was examined by use of infrared rays. Light emitting diodes (LED) (850-920 nm) were used. For obtaining of the prostate infrared images a computer coupled charge-coupled device (CCD camera) was used.
Developed software gives opportunity to measure brightness of intensities corresponding to malignant and healthy tissues and calculate their ratios. Software calculates confidence intervals of these rations for malignance and healthy tissues.
After investigation in infrared light prostate is investigated with standard histomprphological methods for detecting cancer location. xperiments have shown that infrared light differently penetrates malignant and healthy tissues of prostate: namely optical density of malignant tissue is much higher than optical density of healthy tissue. Therefore, the cancerous formation is seen as a dark areas on the bright background in the infrared image. Locations of cancerous outgrowths determined with standard histomorphological investigations entirely coincides with cancerous locations determined by infrared investigation.
The work is supported by Rustaveli National Scientific Foundation, grant # AR/31/8-314/14.
New York Presbyterian Hospital-Columbia University Medical Center, USA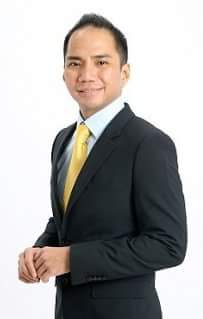 Biography:
Ronald has completed his MSN at the Kean University, New Jersey USA and is a Doctoral in Nursing Practice candidate (DNPc) at Case Western University School of Nursing. He is the hemodialysis and Apheresis Patient Care Director at New York Presbyterian Hospital-Columbia University Medical Center, Children's Hospital of New York and The Allen Hospital, ranked #1 hospital in New York and tri-state area (New Jersey & Connecticut), ranked #6 in the USA and a world renowed organization. He has published several papers in reputed journals in Nephrology. Ronald has been in leadership position in nearly 10 years.
Abstract:
Ultrapure dialysate has been shown to reduce inflammatory markers and improve nutritional and anemia parameters in patients on chronic maintenance hemodialysis. The DSU (Dual Stage Ultrafilter) has been shown to reduce bacterial counts and endotoxin levels by at least a 5-log order of magnitude. We performed an observational trial of this filter in a hospital-based acute dialysis facility in the USA.
There were 23 chronic stable hemodialysis outpatients at New Tork Presbyterian Hospital –Columbia University Medical Center treated during the 6 months after the installation of the DSU filters. The mean age was 51 (range 12-91), 61% male, predominantly Hispanic (70% Hispanic, 17% African-American, 9% Caucasian, 4% Asian) and 30% diabetic. Comparing data from the 6 month period after the installation of the filters to the preceding 6 months, there was an increase in the mean hemoglobin level of 0.5 gms/dL (p=0.010) with a reduction in the mean weekly darbopoietin dose of 14.6 mcg (P<0.001) translating to a reduction in the ESA resistance index (weekly ESA dose/hemoglobin level) of 1.52 (p<0.001). During this time period, indirect inflammatory markers showed a reduction in the mean WBC count of 0.46 (p=0.008), an increase in serum albumin of 0.08 (p=0.024), an increase in the TSAT of 1.0% (p=0.34, NS) and an increase in the serum ferritin of 85 (p=0.06).
In conclusion, the use of a filter to further reduce endotoxin exposure in chronic hemodialysis patients can result in improved ESA responsiveness and a lower ESA dose.
Tuanku Ja'afar General Hospital, Malaysia
Biography:
Dr Sudhaharan Sivathasan is a Consultant Physician and Nephrologist at Tuanku Ja'afar General Hospital in Seremban, Malaysia. A graduate from the University of Malaya, he subsequently completed his MRCP UK and Board of Nephrology Fellowship (Malaysia). He is a member of the Academy of Medicine of Malaysia and the Malaysian Society of Nephrology. His interests include haemodialysis and general Nephrology, research and lecturing. He has presented in local and international conferences and won several Young Investigator Awards. He has published papers, and also reviewed articles for journals. He is an honorary lecturer for International Medical University and a guest lecturer for Perdana University.
Abstract:
Djengkol beans (Pithecellobium jeringa) are frequently used in the Malay Archipelago in local cuisine. It contains djenkolic acid which precipitates in urine forming sludge, causing obstructive uropathy. Djenkolism has been reported exclusively involving the South East Asian population, principally Malaysians and Indonesians. We present two cases of djenkolism.
A healthy 28 year old Indonesian gentleman presented with difficulty passing urine and haematuria hours after consuming 20 beans of djenkol. He had an initial urea of 6.5 mmol/L, potassium 4.1 mmol/L and creatinine 274 µmol/L. The peak urea was 13.4 mmol/L, potassium 5.0 mmol/L and creatinine 430 µmol/L, without metabolic acidosis. An ultrasound noted bilateral hydronephrosis and hydroureter. A CT urogram revealed mild left hydronephrosis and hydroureter, with no calculi. With hydration, the renal profile improved and he was discharged after seven days with normal kidney function.
The second case was a healthy 44 year old Indonesian gentleman who presented with inability to pass urine 48 hours after consuming a kilogram of djengkol beans. He had an initial urea of 14.8 mmol/L, potassium 4.3 mmol/L and creatinine 443 µmol/L. The peak urea was 27.1 mmol/L and creatinine 1088 µmol/L with compensated metabolic acidosis. An ultrasound and CT urogram revealed mild right hydronephrosis but no calculi. He was anuric despite aggressive hydration. Haemodialysis was performed twice. He later developed frank haematuria and became polyuric. He was discharged well after seven days with resolution of acute kidney injury. This is believed to be the first report of djenkolism requiring acute dialysis.
Capital Medical University, China
Biography:
Dr li has completed his PhD at the age of 39 years from Capital Medical University in Beijing China and worked in the Beijing Chaoyang hospital for 10 years. He has been the followup of urological department for 5 years, who can finish many kinds of endoscopic operation,such as TURP, TURBT,PCNL,flexible ureteroscopy,cystoscopy, laproscopy and so on. He has finished more than 2500 urodynamic test in our department and reported them by himself. He has been the fist assistent to take part in the radical prostectomy for many times. He also master the molecular biochemical technique such as PCR,Weston blot, q-RTPCR. At the same time, he has some study in the relation microRNA with the inmuno-impressure after kidney transplantation.

Abstract:
Objective: To evaluate the initial clinical efficacy of the UreTron during the uteteroscopic lithortripsy, a new ultrasonic lithotriptor. Historically, there not any ultrasound-only intracorporeal lithotriptors have been used to lithtript and remove the ureter stone. Recently, we have a favor to newer dual and combination devices believed by many to be more efficient. The UreTron features patented technology to precisely control probe vibration and achieve more efficient output potentially improving efficiency of stone clearance. To date, the clinical efficacy of this new device has yet to be tested relative to alternative state-of-the-art lithotriptors.
Materials and methods: Thirty-nine patients with ureter stones 0.6-2cm undergoing uteteroscopic lithortripsy were studied. All cases were performed by the same surgeon team, and data were recorded prospectively using the same protocol established for a separate ongoing comparison study designed to assess performance of 3 separate state-of-the-art lithotriptors (urotron, holmium laser,pneumatic lithotripsy). Bivariate analysis was performed between the UreTron cohort and the combined cohort of the alternative state-of-the-art lithotriptors (n=18).
Results: The UreTron achieved the higher stone clearance rate (5.9 mm2/min) of any device. It also had less damage in clearance efficiency when used on "hard" ureter stones. The UreTron had a faster clearance rate than the alternative lithotriptor cohort (5.9 vs 3.0 mm2/min; P ¼ .02) with no differences in stone-free rate, secondary clinical complications, or device malfunctions (P >.05).
Conclusion: The UreTron compared to the other method lithotripsy is the alternative state-of-the-art intracorporeal lithotripters with higher stone clearance rates and less damage to the ureter.
AJA University of medical Sciences, Iran

Biography:
Assistant Professor of Pediatric Nephrology , AJA University of Medical Sciences , Faculty of Medicine ,(Apr.2006 – Jan.2015), Associate Professor of Pediatric Nephrology, AJA University of Medical Sciences , Faculty of Medicine , (Jan.2015 - present), Head of Nephrology Department, Faculty of Medicine, AJA University of Medical Sciences (Apr 2006- Apr 2007), Member of Research Council, Faculty of Medicine, AJA University of Medical Sciences (Sep 2006- Sep 2007). She has been awarded as the Outstanding Professor of AJA University of Medical Sciences for the years (May 2006, 2007, 2008, 2009). She is the member of the Iranian Society of Nephrology (2001 to till date), Iranian Societies in Pediatric Nephrology (ISPN) (2001 – present), International Society of Nephrology (ISN ) ) (2001 – present), Iranian society of Pediatricians (1997 - present)
Abstract:
Background: Labial fusion , which is not a rare condition in girls can be terminated to urine retention above the thin membranous layer of the labia minor and often it considered as being normal post voiding dripping .It can caused recurrent ranges of UTI s from an asymptomatic to serious pyelonephritis .
Methods: In this study we interviewed 140 school girls between 7- 12 years old, and we asked for symptoms such as vaginal irritation, dysuria, UTI history, discharge, post voiding dripping, … . Also, we took an urine sample for analysis and culture and then we checked up them for labial adhesion.
Results: Of 140 girls, 11 (7.8%) had labial adhesion. 8 (72%) of these girls didn't have any complaint, but in physical exam we found vaginal discharge and unpleasant vaginal odor. 2 girls (18%) had vaginal irritation and only one (9%) of them had dysuria. All of their mothers (100%) give us post voiding dripping history, but none of them were considered it abnormal. Only 13 children (9%) had a positive past history for UTI and all of them were cystitis and 4 of them had frequent cystitis. The important point is 9 of them (70%) had labial adhesion and all 4 frequent cystitis had labial adhesion.

We found 46 (32%) asymptomatic bacteriuria and E.coli was most frequently isolated in 30 samples (65%) followed by Staphylococcus in 8 samples (17%).In these patients we found 9 girls (19%) with labial adhesion. 
Conclusion: Based on these findings it becomes clear that labial adhesion is not a rare condition in girls and we have to think about it especially in frequent cystitis, even without compliant. It is important to treatment these cases before causing problem.
faculty of medicine at Tunis, Tunisia.

Biography:
Maaoui Dhouha was born on February 17, 1986 in Nabeul, Tunisia. She had her Bachelor Degree in2005. She completed Medical studies at the faculty of medicine at Tunis. She received 3-year training in nephrology, optional 6-month training in cardiology and optional 6-month training in resuscitation (toxicology). Currently she is a nephrology resident (4th year). She submitted some of her publications that were presented at a number of national congresses for example; Place de l'interferon pédyglé dans le traitement de l'hépatite virale C chez les hémodialysés chroniques (2013), Infection sur catheter veineux central double lumière pour hémodialyse: etude comaparative entre catheter tunnellisé et cathéter simple (2013).
Abstract:
Introduction: Tunneled catheter endocarditis is a frequent and sever situation among hemodialysis patients. The management should be fast and multidisciplinary.
Case report: We report the case of a 36-year old woman with a history of systemic erythematous lupus, discovered at the age of twenty. She profited from a tunneled catheter because of exhaustion of her venous capital. One year later, the patient had an endocarditis of the tricuspid valve. An echocardiogram demonstrated mobile and friable 8_mm vegetation in the tricuspid valve. Blood cultures were positive for pseudomonas and klebsiella. The catheter was removed at the fifth day of the infection. The patient received antibiotic treatment which was changed on several occasions in front of multiresistant strains. Ten days later, the blood culture showed candida albicans. The echocardiogram demonstrated an increase of the size of the vegetation to 15 millimeters. A chest CT carried out in front of a respiratory distress showed pulmonary septic emboli. Tricuspid valve replacement was performed. Culture of native valve was positive for multiresistant candida famata. the patient developed a pulmonary embolism causing her death.
Discussion: Endocarditis with permanent catheter is a severe situation with high mortality and poor prognosis among hemodialysis patients. Immune suppression due to a renal failure and auto immune disease can support the development of multiresistant strains difficult to treat.
Conclusion: Endocarditis on tunneled catheter is a serious infection. Nephrologists, cardiologists, and infectiologists must collaborate in order to provide adequate therapy.
References: Spies C, Madison JR, Schatz IJ. Infective endocarditis in patients with end stage renal diseases: clinical presentation and outcome. Arch intern Med 2004; 164(1):71-5. Back to cited text no. 22
P. Tattevin, G.watts, M.revest, Update on blood culture-negative endocarditis, med.Mal. Infect. 45 (2015) 1_8
H. lepidi, D.T.Durack, D. Raoult, diagnostic methods current best practices and guidelines for histologic evaluation in infective endocarditis, infect. Dis. Clin. N. Am 16 (2002) 339-361.
D.T.Durack, A.S. Lukes, D.K.Bright, New criteria for diagnosis of infective endocarditis: utilization of specific echocardiographic findings. Duke endocarditis service, Am. J.Med.96 (1994).
P.E Fournier, F. Thuny, H. Richet, et al, comprehensive diagnostic for blood culture negative endocarditis: endocarditis; a prospective study of 819 newcases, clin. Infect.Dis.
University of Porto, Portugal

Biography:
Prof. Elisio Costa is working as a Professor at Department of Biological Sciences of Faculty of Pharmacy of University of Porto (FF-UP), and researcher in the Applied Molecular Biosciences (UCIBIO). He is member of the European Innovation Partnership on Active and Healthy Ageing on the Action Group A1 on Adherence to medical plans. He is author of more than 150 publications (orcid.org/ 0000-0003-1158-1480) and has collaborated on national and international research projects in the field of chronic disease, e.g chronic kidney disease, and aging (e.g. IMPLEMENT EU Expert Network). Coordinator of the group "Prescription and adherence to treatment – AgeUP-Adhere" of University of Porto Ageing NetWork, which aims to aggregate all competence on aging of University of Porto.
Abstract:
Patients with end-stage kidney disease (ESKD) undergoing dialysis have highly complex medication regimens, involving careful management of drug therapy, fluid intake and diet. Adherence and persistence to medical plans is recognized as an important problem in dialysis patients, since it has been associated with increased morbidity and mortality, resulting in disproportionately high costs of care. The success of renal replacement therapy depends on patients' adherence and persistence to the different aspects of the therapeutic strategy, which includes a complex drug regimen involving a wide variety of drugs at different doses, several prescribed dialysis sessions with different durations, dietetic recommendations and restriction of fluid intake. A high variability in the degree of adherence to therapeutic regimens in dialysis patients has been described. Non-adherence to prescribed medication has been found in 15.4% to 50.2% of dialysis patients, while non-adherence to liquid restriction ranges from 9.7% to 49.5% and non-adherence to the recommended diet ranges between 9% and 22.1%. The non-adherence to treatment regimens is associated with poor treatment outcomes, such as bone demineralization, pulmonary oedema and metabolic alterations that favour cardiovascular injury, leading to an increase in the number of hospitalizations and death.
Treatment adherence of the ESRD patient under dialysis can be monitored by biological and biochemical markers, namely through dialysis adequacy through urea kinetics level, residual kidney function, and blood pressure control. Furthermore, missing or shortening of the dialysis treatment can be noted by the dialysis staff. These factors, together, allow for the measurement of patient adherence to, and outcomes of, the dialysis strategy. Medication and dietetic adherence can be correlated to serum potassium and serum phosphate concentrations, blood urea nitrogen and interdialytic weight gain, and serum albumin concentration provides a characterization of dietetic status, although several others factors can affect these parameters. However, these biomarkers seem to be more effective and reliable in the evaluation of clinical outcomes than non-adherence. There are currently several self-report scales used to assess patient adherence, but there are a lack of scales that can be used in dialysis patients who require a complex therapeutic regime, including diet and fluid controls. There are several factors that may affect non-adherence in chronic illness patients, particularly in those under dialysis therapy.
In this work, a revision of the principal problems associated with non-adherence, as well as its predictors and most important interventions to improve adherence will be performed.
University Hospital Center Ibn Rochd, Morocco

Biography:
Hanane Badi, 28 years old, is a resident doctor in the second year in the infectious diseases departement at Ibn Rochd university hospital of Casablanca, Morocco. She has done her general medical degree from the Faculty of Medicine and Pharmacy of Casablanca in 2014.
Abstract:
Introduction: the hemodialysis is an invasive medical act where patients are exposed to many complications. Infection represent the second cause of morbi-mortality. Our objective in this serie is to describe the clinical, paraclinic and bacterial profile of infections that have as a starting point the hemodialysis catheters.
Patients and methods: We have conducted a retrospective study over a one year on eighteen patients on hemodialysis who are hospitalized in the infectiology department of ibn rochd university hospital.
Results: The majority of our patients were male (72%) with an average age of 59 years old. Clinically, the symptoms appeared over a period of twenty-nine days, the fever was the main symptom found in all of our patients associated to signs of sepsis in 83% of the cases. All of our patients had a positive RCP and leukocytosis, and they all beneficiated of blood culture on peripheral sample and catheter taking. The catheters are withdrawn then the distal end is cultured allowing the diagnosis of the responsible germ in 66,5% of the cases. The germs that are identified most of the time are the Staphylococcus Aureus (44,5%), Staphylococcus C.N (11%), E.Coli (5,5%) and Candida sp (5,5%).
All our patients received antibiotic therapy based on Vancomycin and Amikacin than adapted to the antibiogram. 84% of the patients had a good clinical outcome.
Conclusion: The vascular Access on patients on hemodialysis desserves a particular attention. The prevention of infections relays on the temporary and careful use of catheters, then the creation of artery-venial fistula.

Biography:
Jemma Shanley has completed an MPharm degree (distinction) in 2008 from the Robert Gordona University. She is now a final year medical student on a gradutate entry programme at the University of Bristol.
Abstract:
People with severe learning disabilities (LD) are more likely than the general population to have major health problems due to genetic syndromes, chromosomal abnormalities or congenital anomalies of the urinary tract causing chronic kidney disease. Patients with LD often face significant barriers to accessing medical treatment and life saving treatment such as transplantation. People with LD are more vulnerable in acute hospital settings and at greater risk of adverse incidents compared to the general population.
Recent studies indicate 6-8.5% of adults in England have stage 3-5 chronic kidney disease (CKD).The prevalence of renal replacement therapies in England has grown by almost 50% over the last decade. Not everyone is a candidate for kidney transplantation due to conditions surrounding their quality of life. LD is an example in which it might be better for the patient to remain on dialysis as opposed to transplantation if they have issues with medication compliance. Renal transplantation in patients with LD raises a number of questions both clinically and ethically, such as potentially diverting scarce resources and donor kidneys away from patients with normal mental ability.
The challenging experiences encountered by patients with LD at this unit led to the development and implementation of a formal individualised admission care plan, in advance of transplantation in order to provide, safe, high quality care without compromising patient safety.This study focused on the challenges posed pre dialysis, pre transplant, on admission, post operatively and the importance of the multidisciplinary team in creating an individualised patient centred approach along with successes of all those transplanted.
Faculty of Medicine Ain Shams University, Egypt

Biography:
Dr. Nafissa El-Badawy is a Professor of Pathology at Ain Shams University, Cairo, Egypt. She completed her PhD at the age of 34 years. She had postgraduate felowship at Emory Universty, Atlanta, Georgia, USA. She also had a fellowship in Dusseldorf, Germany . She is the president of Egyptian Fellowship of Pathology Programme in Egypt. Editor in the African Journal of Urology and the journal of Egyptian Society of Pathology.
Abstract:
Background: EGFR ( ERB B1) and HER4 (ERB B4) are members of the ERB B family of receptors. Overexpression of ERB B receptors has both prognostic and therapeutic significance in various malignancies including breast, colorectal, prostate and ovarian cancer. However, the prognostic significance of their expression in urothelial carcinoma remains controversial. The aim of this work is to evaluate the prognostic value of EGFR and HER4 in urothelial carcinoma of urinary bladder.
Material and Methods: Fifty archived cases of urothelial bladder carcinoma , cases of which had synchronous metastatic lesions in lymph nodes, as well as 13 samples of normal ureters were studied by immunostaining for EGFR and HER4.
Results: Membranous EGFR, cytoplasmic HER4 and nuclear HER4 expression were detected in 74%, 46% and 32% of urothelial carcinoma respectively and 15.4%, 100% and 0% of normal ureteric samples repectively with statistically significant differences between the two groups regarding the expression of both markers (p<0.05). Membranous EGFR as well as nuclear HER4 expression showed statistically significant association with non-papillary tumors, high histologic grade and advanced tumor stage (p<0.05). There was a highly statistically significant inverse relationship between cytoplasmic and nuclear HER4 expression (p=0.0001) as well as between EGFR and cytoplasmic HER4 expression (p=0.001). There was no statistically significant association between EGFR and nuclear HER4 expression (p=0.051).
Conclusion: EGFR and nuclear HER4 expressions were associated with parameters of poor prognosis in urothelial carcinoma while cytoplasmic HER4 expression was related to good prognostic indicators. Both markers may help in selecting high-risk patients for more aggressive therapy.
Sadbhavna Hospital, India

Biography:
Akanksha Shukla has completed her Msc .Science from renowned college of science then she did her post graduate diploma in dialysis therapy from Banaras Hindu university which is premier university of india .Due to her interest in scientific research she remain a part of various studies in BHU. This study was also conducted on BHUpatients.
Abstract:
Abstract: Chronic kidney disease is an international public health problem which is affecting 5-10% of world population. Chronic kidney disease affects males and females equally, The sex ratio of rural india is 944/1000 males and 922/1000 males in urban parts of india . Female population is 49.76% of total population thus females constitute nearly half of the CRF patients. Chronic kidney disease produces several metabolic alterations which can affect bones and mineral homeostasis.
Material & Methods: Total of 78 cases of postmenopausal chronic kidney disease patients were included in the study. Patients after inclusion in the study were randomly assigned into three groups, namely group A,B and C by random number table Group A: 28 postmenopausal CKD patients who received Raloxifene 60 mg per day. Group B: 26 patients of postmenopausal chronic kidney disease who received herbal drug M2020 one cap. 500mg BD .Group C: 24 patients of postmenopausal chronic kidney disease who received calcium and calcitriol . All 78 patients received calcium carbonate 500 mg thrice a day and low dose viit D3 0.25 micrograms per day according to KDGO guidelines.
Detailed history, examination investigations were performed at baseline. Patients were followed at 6 monthly intervals. Routine bio-chemical investigations along with Ipth and BMD by DEXA at vertebra and distal end of tibia was done at 0, 6 and 12 months. .GFR was calculated BY Cockcroft-Gault formula.Body Mass index was calculated by Broca's formula .Corrected calcium was calculated by serum calcium and serum albumin level.
Ipth was was measured by IMMULITE 1000 kit by solid phase, two site chemiluminescent enzyme-labeled immunometric assay. BMD was measured by Lunar –DPX machine made by GE medical system Medison WI USA at lumbar vertebra and at lower end of tibia . Nutritional advice provided to each patient by trained nutritionist according to BMIand other parameters. Statistical analysis was done using S.P.S.S. Software (version 16.0). Repeated ANOVA test were used to compare groups . P-value <0.05 was considered as statistically significant.
DISCUSSION: In present study we evaluated the effect of raloxifene and herbal drug M2020 in comparison to control group in reference to various parameters of CKD-MBD .Because of uncertainty of effective treatment in postmenopausal osteoporosis treatment we have also evaluated effect of herbal drug M2020 which is made by four herbs namely Dioscorea bulbifera, Terminalia arjuna, Bambusa arundinacea Withaina somnifera. Although we are not aware of any which has evaluated these ingredients alone or in any combination on BMD in postmenopausal CKD patients but they are being used to combat postmenopausal syndrome for a long time in India and most of them are containing phytoestrogens
CONCLUSION: Both the drugs produced significant improvement in osteoporosis at lumber vertebra as compared to control group at 12 months and M2020 causes numerically superior improvement as compare to raloxifene. Both the drugs produced significant improvement in T-score at peripheral bones also and effect was superior in M2020 group. In conclusion raloxifene and M2020 both improves hypocalcaemia, hyperphosphatemia, controls secondary hyperparathyroidism and increases BMD at lumbar vertebra and peripheral bones and M2020 is numerically superior in every aspect.